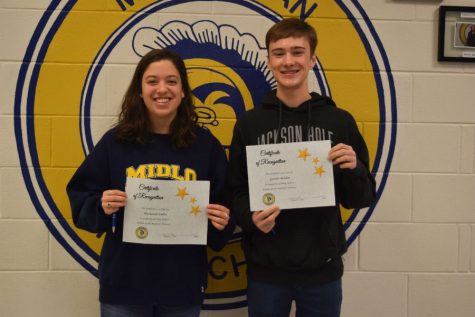 Principal Shawn Abel and Ashley Manheim
February 15, 2017
Filed under Spotlights
Ms. Mackenzie Fuller, Midlo's February female student of the month, ranks in the top 1% of her class academically.  She takes very challenging courses and works extremely hard to consistently earn outstanding grades.  Her teachers commend her work ethic, quality of work, and outgoing personality. Whil...