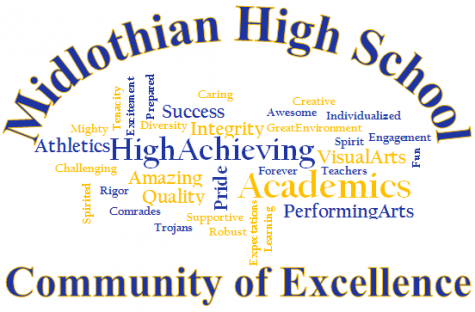 Ashley Manheim, Staff Writer
November 21, 2016
Filed under Student Life
Midlo's Community of Excellence wordle means much more to the students and staff members than just a bunch of words on a piece of paper. It puts the school's purpose and substance into words and represents its sense of community and family. Academics, athletics, and the arts all create the b...