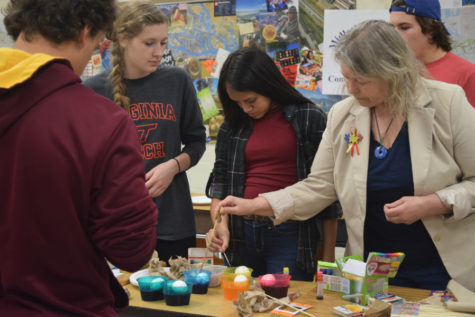 Anna Chen, Staff Writer
April 20, 2017
Filed under News from the Classroom
On Thursday, April 6, 2017, the German 4 Honors class came bounding into the classroom, ready for the Easter activity about to take place. Each student was asked to bring their own eggs to decorate. Before the event started, Frau Böer displayed a video on how to decorate the eggs in a traditional Ger...